Alarm Monitoring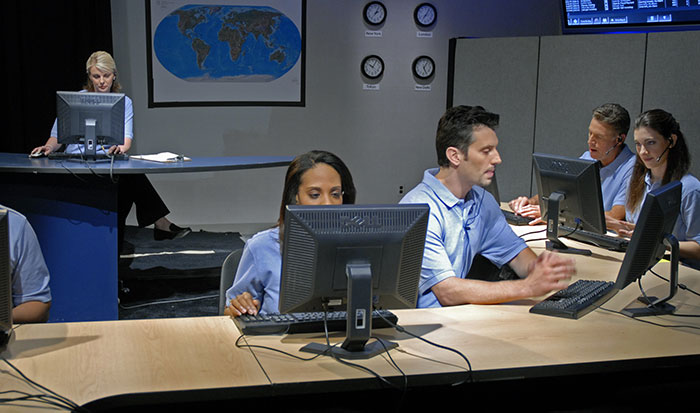 Alarm Monitoring & Alarm Systems Kelowna
Audible alarm systems can help minimize the threat of theft or damage to your property, particularly in remote and low-visibility locations. An audible alarm system can be an effective way of summoning help, and it certainly does provide a significant deterrent to would-be thieves or vandals. However, without the employment of a live alarm monitoring service, your home or business is still vulnerable to the potential for loss through fire, theft or vandalism. Eyecom offers alarm system monitoring to serve as an extra blanket level of security to preserve the safety of your home or business.
Alarm System Monitoring
The combined effectiveness of audible alarm systems with the use of an alarm monitoring service can offer the highest level of unmanned protection for your property. With Eyecom alarm monitoring system in place, you are always connected to your home or business. Station operators are in constant contact with occupants of your premises to provide an extra layer of security and comfort. Our continuous monitoring can go beyond cameras and audible alarms to protect your property by:
Deterring criminal activity
Staying in contact with occupants until help arrives
Providing status reports that allow you to make strategic decisions about staffing levels and security needs for your business
Eliminating the chances of "false alarm" reports to emergency response teams
Providing an "eye witness" to any criminal activity in the immediate vicinity
Our alarm monitoring station manages and monitors thousands of alarm systems for homes and businesses. All of our security technicians are fully trained and qualified to answer any questions or address any concerns you may have.  We can monitor alarm systems for virtually any type of premises, and our up-to-the-minute, computerized reporting systems give home and business owners added peace of mind.
Eyecom Security Monitoring Systems
Eyecom's sophisticated monitoring systems immediately alert our personnel to any imminent dangers, threats or emergencies, such as:
Power Interruptions or Failures
Fire Emergency
Burglar Alarm Intrusions or Vandalism
Panic Alarm
Hold-up Emergency
Water Level and Leaks
Carbon Monoxide Levels
Medical Emergencies
Beyond continuous monitoring to guard against the emergency conditions that pose an imminent threat to your safety and security, the Eyecom security monitoring team is notified of other conditions, such as:
Low Batteries
Video Monitoring
Arming/Disarming
Temperature Control
Card Access
Emergency Response
Eyecom's state-of-the-art alarm monitoring stations operate 24 hours a day, 7 days a week, 365 days a year. Our service is locally operated by live, highly trained personnel. We stand ready at all times and have the wisdom, sound judgement and experience to adequately respond to emergencies of any nature. Whether for commercial or residential purposes, alarm monitoring systems add another layer of protection for your home or business by alerting us to any potential problems, which allows us to respond with the appropriate actions to protect your home or business.
Our alarm monitoring systems use the latest advances in security monitoring technology, providing detailed, accurate reporting in real-time. You can enhance the security of your home or business starting today with one call Eyecom for a free, no-obligation security consultation at 1888 – 9EYECOM