Business Integration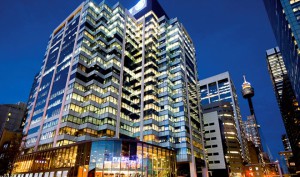 Intrusion Alarm Systems for Business
Today's savvy business owners and managers know that they can't do it all when it comes to preserving the safety and security of their business premises. From loss prevention to after-hours security patrols, you need trusted professionals who can protect your business from loss or damage while you work to preserve the bottom line.
With our advanced security management software, Eyecom can save you time and money by incorporating all of your core applications into one easy to use platform, thus allowing you streamline daily operations. We can design your security system, install it, and provide continuous monitoring to allow you to work with one service provider for all your business security needs.
Ready to Grow with Your Business
As your business expands and grows, you need security systems that can match pace with the security needs of your growing enterprise. From a basic, single-user burglar alarm systems for a small business to integrated systems with alarms, access control and CCTV surveillance systems that provide continuous monitoring across multiple locations, our cutting edge systems are tailor made specifically for business applications. Our intrusion systems, card access systems, and video surveillance systems are scalable, expandable, and fully integrated with our entire suite of products and services.
Our highly trained team of security professionals can help spot security blind spots so you can keep your attention where it belongs – on your business operations. Protect the investment in your business with one simple call to Eyecom. Our free, no-obligation security consultation will alert you to gaps in the safety and security of your business. Let's get started: 1-888-9EYECOM