Eyecom Security
Security Systems Vernon
Without the help of a trained professional, deciding on the right security system for your Vernon home or office can be difficult. Substandard systems, or those that have been installed improperly, may leave you at increased risk and susceptibility to theft, fire, flooding or vandalism. Today's security systems utilize state-of-the-art technology, such as wireless IP surveillance, enabling you to remotely monitor activity on your premises at all times. Each one of our clients comes to us with their own unique needs, and we design a security system to suit their requirements. We offer a broad range of products and services that will keep your Vernon property secure, and give you peace of mind. Call us today for a free consultation.
built for you
Security alarms are designed specifically to protect your property from unauthorized intrusion. Advanced burglar alarm systems offer much more than audible alerts, by integrating CCTV surveillance and remote alarm monitoring services. Door and window sensors can be installed at vulnerable entry points, while motion and glass break sensors can offer additional coverage to other common areas. Typical security system installations can include a combination of options, depending on the application.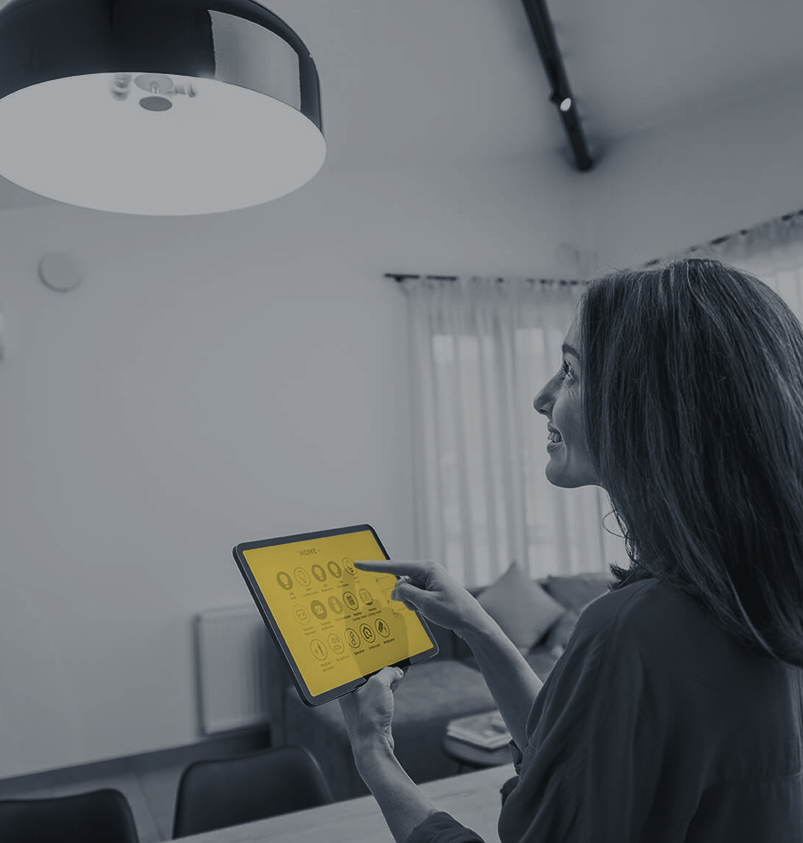 when you need us
Eyecom Security can provide 24-hour alarm monitoring services in Vernon, for both residential and commercial applications, for a low monthly investment. Our alarm monitoring centre will be immediately notified of any triggers, including smoke or fire, flooding, intrusion alarms and unauthorized entries. Our trained professionals can quickly respond to any situation and immediately dispatch emergency services anywhere in Vernon, BC. An efficient response to any alarm situation protects occupants by notifying them and the authorities of any potentially dangerous situations and helps to limit the damage caused by intruders, vandals, fire or flooding. Investing in alarm monitoring is the best way to ensure the safety and security of your residential or commercial buildings – and the people inside them. Many insurance companies recognize the value of alarm monitoring by offering discounts on premiums – making our services even more affordable!
access with mobile device
CCTV & Wireless IP Systems
If you're looking to create an additional level of protection for your home or business, CCTV (closed circuit television) Systems are the answer.
Surveillance systems that use remote monitoring capabilities provide you with real-time feedback, allowing you to remotely oversee all activity on your property. Eyecom security camera systems allow you to review activity through DVR recording playback in 1080p (high-definition), from any device, including smartphones.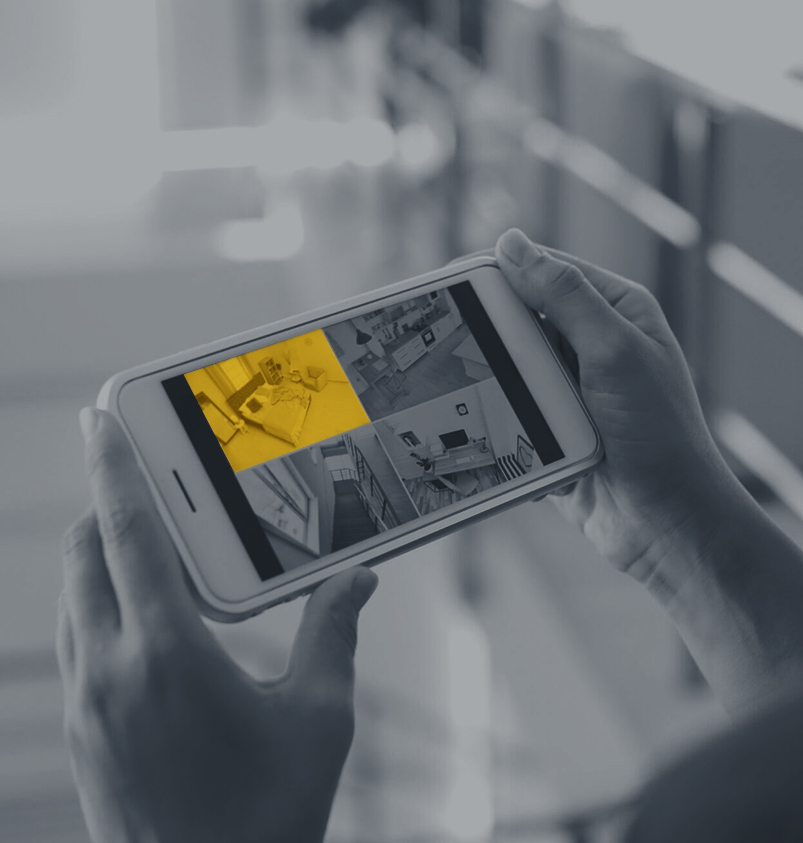 peace of mind
In addition to the ability to monitor your video feed when you are away from your property, you can also keep track of indoor safety and security from your tablet or smartphone as well. This feature allows our clients to remotely:
Monitor individuals entering or leaving their premises
Receive notification of elevated carbon monoxide levels or fire alarms
Get real-time monitoring and updates regarding building security
Receive notification of potential leaks or flooding
Monitor and adjust outdoor lighting
free quote
Not sure exactly what you need to protect your property? Make sure you have the right security measures in place to protect your home or office. Have one of our experts assess your property to ensure that all of your needs are covered. With a thorough review of your safety and security requirements, we can design and install a comprehensive system that will provide the ultimate in safety and property protection. We offer professional grade products at competitive prices, and our customer satisfaction is second to none. We are proud to offer practical security solutions, including intrusion alarms, security cameras and alarm monitoring systems Vernon home and business owners can trust to deliver the best for our community.