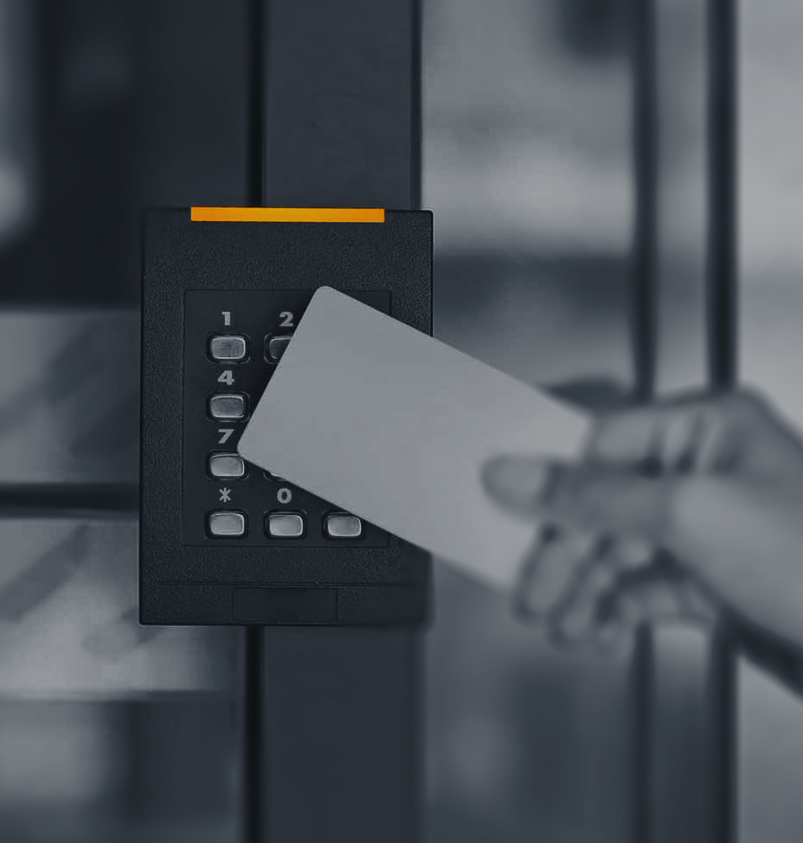 On Your Terms
Prevent unwanted access to all or part of your building with our Access control systems.
Using either PIN or fob entry (or a combination of both), our clients can easily control access to entire buildings, sections of your office, or specific rooms. With flexible and easy management, our clients can control:
Who can gain access (from segmented teams to specific employees)
When (including days of the week, specific hours, or pre-determined windows of time)
Where (allowing specific personnel to access specific doors or areas of your building)
Our systems also create logs allowing you to know who is accessing specific entrances and at what times to allow you to track movement and hours of employees.
Convenience at Your Fingertips
More Security at Less Cost
With fob and PIN entry, you'll never have to go through the time and expense of changing locks again.
Granting and removing access can be handled in minutes, allowing you to secure your business against unwanted access while ensuring the necessary personnel have a seamless entry experience.
Older legacy systems could leave you vulnerable to more sophisticated attacks. Our solutions are both affordable and state-of-the-art to fortify your organization against present and future dangers.
Manage from Anywhere
Security That is Fully Remote
Your team has complete control over the remote management software and will have the power of granting/removing access and monitoring systems remotely through any device.
Handling dozens or hundreds of access requests can be a daunting task. Want to offload your security management to a trusted partner? Our team can handle the access management for you to simplify the process of gaining and monitoring access. Your team will be provided with detailed reports and will be able to authorize personnel in seconds, while our team centrally manages your security access to ensure that only those that are pre-authorized are granted entry.
Our access control solutions also can be seamlessly integrated into your larger security infrastructure – including any security and surveillance systems.
Get a Quote