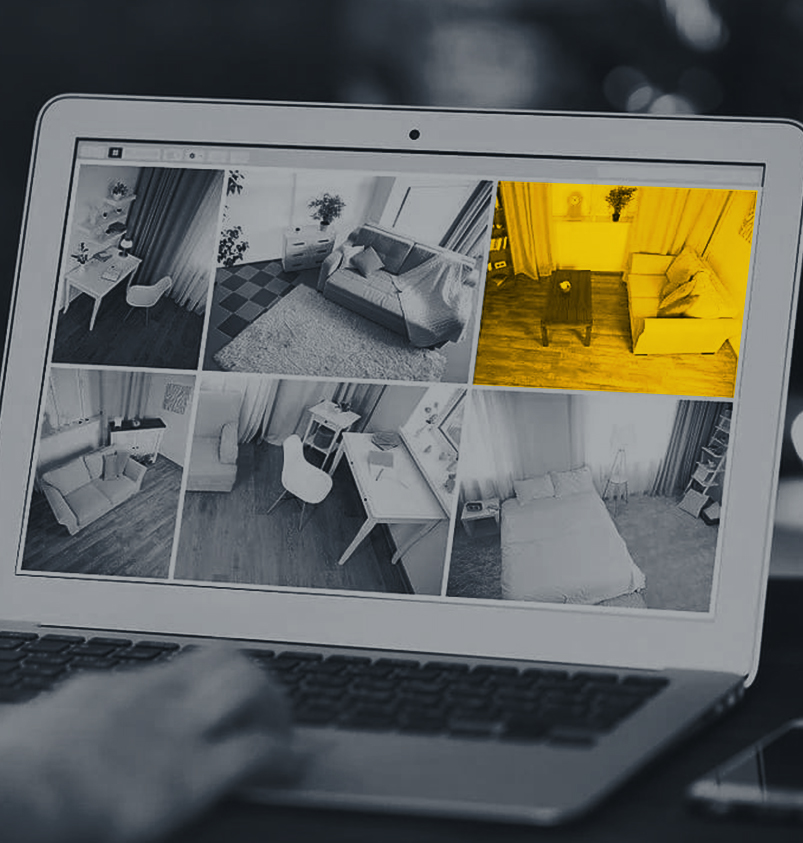 Crisp, Clear Surveillance Systems
Nothing's a better security deterrent than video surveillance.
Criminals as a rule like to avoid being caught on camera making video surveillance an effective deterrent. That said, Eyecom Security's video surveillance systems provide real-time viewing and recorded playback of the protected space 24/7. And, with the latest video technology, our systems provide clear images to pick up details from up to 100 feet away.
We'll provide you with interactive control so you can check in and interact with your home or office via our intuitive platform. When you work with our team of security professionals, you'll always have access to your system status and recorded playback capabilities.
Our video surveillance also integrates seamlessly with other Eyecom services for 360-degree security solutions.
Mobile Device Access
Stay in Control – No Matter Where You Are
With mobile access to your video surveillance, you can stay in control of your home or office security with the click of a button.
Feel secure with managed access and visibility of all your access points. You can even integrate door locks or garage door controls you can operate from anywhere.
Get a Quote
Curious to see what's happening at your home or office even when you're away?
Check-in by peeking at your 24/7 video surveillance. You'll have access any time, whenever you want. We also help you set up alerts to keep you updated if anything changes.
High-Quality Images Show You What's Really Happening
Gone are the days of grainy, hard-to-read images. With Eyecom Security surveillance systems, you will have access to high resolution video footage that provides on-demand views that let you see everything with complete clarity – including faces and license plates. Everything is wireless and mobile, ensuring you're never cut off from your feeds – giving you 24/7 access from any device.
Choose from 24/7 recording or motion recording when certain events trigger the system. Takes screenshots of live and recorded video and easily download them for easy access and ongoing record keeping.